About My-Medicine
---
My-Medicine is an inclusive health-tech company offering millions of people in Myanmar real-time access to quality, affordable healthcare.  Our digital health platform assists patients with telemedicine, telemonitoring, medical records and prescriptions, online drugstore with a real pharmacist's consultation, wellness programs, and healthcare information and webinars.
My-Medicine is a dedicated and ambitious team driving how to make it easier for patients to be their healthiest by making healthcare more accessible, affordable, and convenient. We are also a first-in-kind health tech inclusively offering multi-languages and ethnic dialects to reach most of the population in Myanmar.
Our Promise: Raising AWARENESS, Raising ACCESS, AND Delivering AFFORDABILITY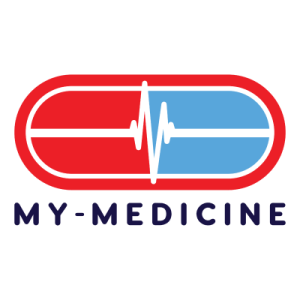 KBZ Bank's Premium Banking Privilege Program
---
Through collaboration with KBZ Bank's Premium Banking, My-Medicine offers an outstanding Platinum Healthcare Package and attractive discount to Premium Banking customers.
NO.
BENEFIT
DESCRIPTION
1
Telemedicine (General Practitioner)
8 times Teleconsultation with the appointed General Practitioners (GP) per account on My-Medicine platform
2
Telemedicine (Specialist)
4 times Teleconsultation with the appointed Specialist Doctors (SP) per account on My-Medicine platform
*30 specialist categories coverage
3
Pharmacist Call Center
Unlimited Consultation with Pharmacist (Pharmacist Call Center)
*9 AM -12 MN every day
4
Others
10% discount on Teleconsultation with Out-of-Network Specialist Doctors on My-Medicine platform
My-Medicine Platinum Healthcare Package and its Benefits
Please contact My-Medicine's Customer Service Team from 9 AM to 12 MN every day
if you would like to purchase the package at a discount price.